About Us
KCM Catering Equipment Limited supply a wide range of catering equipment, bar equipment, commercial refrigeration, refurbishment and shop fitting works for all types of catering premises, both back and front of house.
Our product range is huge and we are able to offer good discounts from leading catering equipment manufactures. Many of our products are available for online purchase with delivery within two to three days, we also supply large heavy duty catering equipment which can be purchased by contacting our sales team.
We also offer a complete set of services for catering premises, whether you require a written quote for a couple of items or a complete commercial kitchen design and installation package we can satisfy your needs. Our range of bar equipment includes state of the art Bartender and F2 stainless steel underbar systems to provide a completely hygienic, visually stunning bar individually tailored to your bars operational requirements.
We can design, supply and install stainless steel bar systems to suit almost any environment.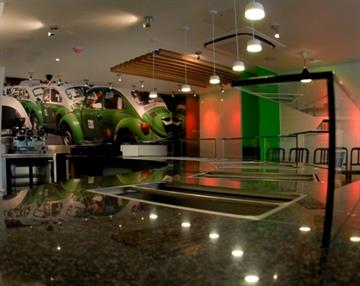 1
Showing 1 - 1 of 1 Case Studies
1
Showing 1 - 1 of 1 Documents